natural mark cream 470g
For body care during the pregnancy. Whole body care cream to be moistened well.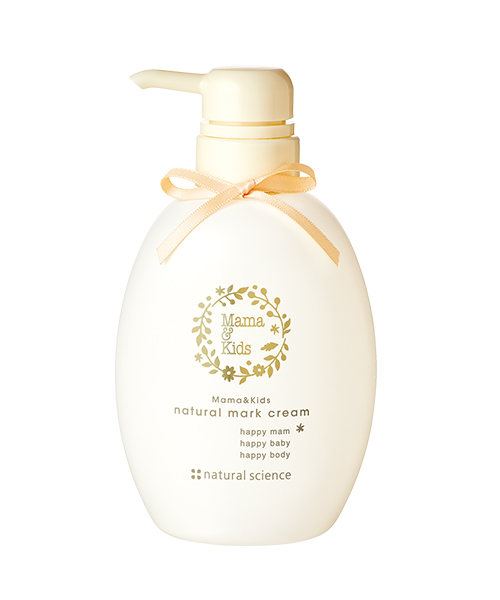 Review
Item Number

261

Item Name

natural mark cream 470g

Price

8,800 YEN ≈ 622.73 HK$


Weight

596g
Power UP! Lovely Design♪
Expectant mother is worried about the skin of the stomach during the pregnancy.
[natural mark cream] is the whole body care cream filled with skin care components which keep skin resilience and moisture.


【Component】
Elastin support component, Double Collagen (Skin elasticity), Super Hyaluronic Acid (Moisture retention), Double Ceramide (Skin protecting), Centella Asiatica Extract・Calendula Officinalis Flower Oil・Argan Oil (Softener components), 8 Kinds of Amino Acids (Moisture components), Vegetable Lecithin (Moisture retention durability), Dipotassium Glycyrrhizinate (Rough skin preventing), Super Oligo (Moisture retention)