Baby shampoo Freiche 460ml
Weak-acidic cleansing material to wash sensitive skin gently and mildly.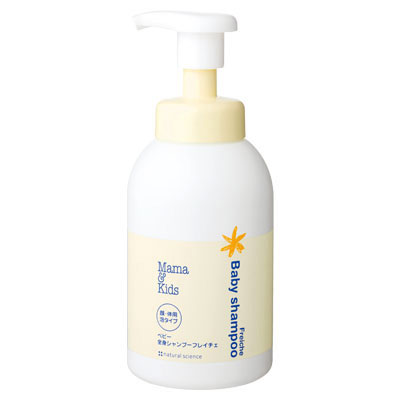 Review
Item Number

501

Item Name

Baby shampoo Freiche 460ml

Price

1,850 YEN ≈ 132.96 HK$


Weight

576g
Shampoo for face and body, washing gently with moisture by soft and fluffy bubble.
Just pushing pump for bubble to come out, then you can wash and clean dirt and stains easily with one hand without putting a burden to skin.


【Component】
Amino Acid Washing Ingredient (Mild cleansing components), Moisture Amino Acids・ Lipidure®・Trehalose (Moisture retention components), Baby's Emulsion (Ceramide・Cholesterol・Phospholipid・Triglyceride) (Moisture retention & Protection components)